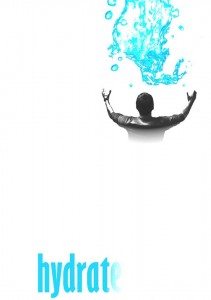 "It has been said, 'Anyone who divorces his wife must give her a certificate of divorce.' 32 But I tell you that anyone who divorces his wife, except for marital unfaithfulness, causes her to become an adulteress, and anyone who marries the divorced woman commits adultery."
Matthew 5:31-32
DRINK IT IN:
Let me be clear in this "nasty" teaching of Jesus'.
Jesus loves people who have never been married.
Jesus loves people who are married.
Jesus loves people who are fighting in their marriage.
Jesus loves people who are filing for divorce in their marriage.
Jesus loves people who are divorced.
Jesus loves people who have been divorced multiple times.
Jesus loves people.
Jesus loves you.
Is that clear as mud?
Let me be even more clear. JESUS HATES DIVORCE. There is a HUGE difference in hating divorce and hating people. They are not the same thing. Jesus loves the sinner and hates the sin. Jesus hates divorce but loves the divorcee. We all need to be extremely honest here, and call divorce what it is. Divorce is a sin and, yes, God/Jesus hate it. They hate it as much as lying, murder, drunkenness, gossip, idol worship, foul language and all other sins.
I have a big question for you to think about. When did divorce seem to become the unforgivable sin? I'm not trying to let divorce off the hook. I'm not trying to justify it. I am simply fascinated at how people tend to think and feel that divorce is worse than other sins. What is fascinating to me is how different cultures view different sins. In America, adultery and divorce are the big nasties and yet we are almost numb to murder. I traveled to Africa recently where divorce and adultery are rampant, but if you neighbor steals something from you, the whole village goes into an uproar, while sexual sin seems to be overlooked. I traveled to Jerusalem, where you cannot mix meat and cheese together (horrible pizza there) because of Old Testament Jewish Law, but revenge and being judgmental towards others is a daily occurrence and doesn't seem to upset many people at all. There is something deep inside us that causes us to rank sins, overlooking some and being appalled by others. I'm not sure why.
What am I saying in all this? I'm saying that God hates sin…period. Be careful if you are really picking on one sin at the ignoring of others. Its really not our job to be judging what sins are stronger than others. That is God's job. This teaching of Jesus' is a tough one. Again, like in other teachings, Jesus is being very direct. He is "stirring it up" with those who are listening to Him as He teaches this, and He's "stirring it up" with us as we read it nearly 2000 years later. I think its fair for me to say that Jesus had a "no holds barred" teaching philosophy and in this teaching He opened up a can of "whoop awes!" Do you know what this can is? "Awwwe…I wish He wouldn't have taught that!"
Let's get into the nitty gritty of this teaching. First of all, I think it is important that we recognize that God's law of marriage is a bit different than the governments law of marriage. The government produces a piece of paper, that you pay for as a "couple," and after some witnesses under the guidance of a state approved officiant sign it with you, you are viewed as married. That is State Marriage.
A God ordained marriage is when God observes you having sex. (God does know and see everything right? This doesn't make Him a "peeping Tom" is makes Him God of ALL.) When a male goes into a female sexually, they have become what the Bible calls, "one flesh." In God's eyes, that is marriage…with or without the paper signed by your local government. With or without a Pastor officiating the ceremony. SEX = MARRIAGE. Why? Because sex is the full consummation of the Mental, Physical, Emotional and Spiritual union between a male and a female. It is how God designed it. The two becoming one flesh can go even one step further. If the sperm and the egg meet up and the timing is right, they create another person, thus "one flesh" is created from the two who were "wed." Make sense? The two became one flesh and often created one more flesh together, a baby. This is all Marriage!
God created marriage to be a beautiful, sensual, adventurous, vulnerable, emotional, physical, mental, social and spiritual experience. MARRIAGE. Marriage is community. Marriage is how God ordained the entire world order to flow. Marriage is the #1 theme throughout the entire Bible. Some might argue and say that Salvation is the #1 theme in the Bible. I would ask, "What is salvation?" Salvation is the restoring of a person who broke their relationship with God. For a person to become restored with God is to reunite with God. To reunite is union. Marriage is union. God titled it sufficiently in the Bible, by calling Jesus the Bridegroom and the Church the Bride. You are the church. When someone doesn't' commit to a local church and also chooses to not be in a relationship with God….this is a form of divorce. God desires marriage. God said from the beginning, right after creating Adam, "its not good for man to be alone…therefore He created woman. God is a God of community. From the very beginning there has always existed The Father, The Son and The Holy Spirit. Its community, union, relationship, thus marriage.
Understanding what marriage is created by God to be, is the best way to understand why God hates divorce. Marriage is a man and woman teaming together to live life to the full. They compliment each other because they each bring different strengths and weaknesses into the relationship. I love the Hebrew understanding of Man and Woman. The ancient Hebrew spelling for Man is spelled in word pictures. We might better understand them as what we know as ancient hieroglyphics. The word-picture for man, husband and father is…



You might say…"That looks like greek to me." Well…its actually Hebrew! Now remember, when reading Hebrew, one reads from the right to the left. So, the first letter for man/husband is the letter, "A". In its most ancient form, written language was written by using "word-pictures." The A that we have today was first an "Ox-Head." If you use your imagination you can see that the letter "A" we have today could be an ox head, if you tilt it sideways. The legs of the "A" would then become the horns of an ox head. Got it? This, in the Hebrew language, is called the "Aleph." Pronounced "u-lef." Its where we get our English "A". The ox-head, or the Aleph means, "Strength, Protector, and Leader." The other hieroglyphic that is on the left side of the Aleph is where we get our English letter "b". In Hebrew this is called the "beth". Pronounced, "bet." The word picture that this letter depicts is a "tent." If you use your imagination you can see how this could be a tent. The tent, or the bet means, "Family, House." Again we should read these two word pictures from right to left, opposite of how we read English. When we read these two word pictures as if they were actual letters, this is where we get our word, "Ab." Translated…Abe, Abraham, "FATHER" Abraham. Thus Father! Jesus said, while dying on the cross, "ABBA." That means Father. Are you learning Hebrew with me here? So, in this word picture, the man of the house is the husband and father. He is "Abe…Ab" This means the husband is the STRONG(ox) protector of the house(tent). Strong protector of the house. Now the 'Ab' has a very difficult task. To protect the house means more than packing your 9mm hand gun and being prepared to take-out the bad guy who is breaking in to your home. Protector of the house, means protector of the Social, Mental, Physical, Spiritual, and emotional state of the household. Wife, Children and self. This is no easy task. As the 'Ab' of the house, you are to protect those elements of the home with the same kind of focus and passion you would if an intruder came into your house and you had to use your handgun to protect. The reality is that an actual intruder coming into your home, in the form of a thief or rapist is very rare. But the intruders of greed, selfishness, hate, laziness, anger, etc are intruders that many times live under our own rooftops on a daily basis. Father/Husbands…are you the strong protector of your tents? You are the "Ab."
Now the word picture for woman, wife and mom is just as fascinating.




Now you are probably recognizing that there is a similarity in the word images for Husband and Wife. The 'Aleph' is also in the word-picture of woman. Which means she is strong, protector and leader as well. (Christians who argue about who is the leader of the household, who is in charge, who is over who…miss the entire idea of who Jesus is. He never argued about position. He served and earned His leadership. He washed the feet of those under Him. The best way to husband and wife and who is "over" who is to picture the body. Jesus is the head and the husband and wife are the shoulders.) Woman is also strong leader and protector, but in a different way. Not so much of the "tent/house," but as the image on the left depicts. The image on the left is the Hebrew letter called the "mem." It is pronounced like it looks. It is where we get the English letter "m". So if you say these letters you get "am"…but pronounce it with a short "o….om…am…mam." Its where we get "mom." Now the cool thing is the fact that the Hebrew "mem" is a letter that paints the picture of water. Look at the word picture and you will see waves and the "tail" at the bottom of the waves demonstrate the water coming and going just like waves on a beach. There are two different meanings for this letter in the Hebrew culture. The first meaning for water here is…chaos. So mom is the protector of chaos. If that doesn't fully make sense to you, then understand the second meaning and put them together. The second meaning of "AM" in the Hebrew life was this. A = ox = Strong. M = water=chaos. "AM" was translated to mean "Strong-Water." Now in the Hebrew world, after a successful hunt, the rawhide of the killed animal, would be skinned and placed in boiling water. The hide would begin to breakdown and the fatty and left over substance from the hide would float to the surface of the boiling water. A trowel would be used to skim this sticky substance off of the boiling water's surface and the "goo" would be placed on a piece of wood where the extra moisture would be absorbed into the wood leaving a very sticky substance left over. This left over sticky substance was called, "Strong-Water." This strong water was used for purposes of glue. So, in the Hebrew culture, the 'AM'…the mother…was the STRONG WATER of the family. Mom is the "glue" that holds everything together. I love that word picture! It is such a true word picture…in most cases.
BUT…hold on…there is another word image for wife/mom/female that is vital in understanding marriage. The word is translated "Helpmate." God created woman to be a helpmate for man. She is created to be just as powerful as man, but in different ways. (Adam said, bone of my bones, flesh of my flesh.) She is just as powerful as man, but in different ways. She is a true compliment/helpmate to man. God didn't created her to be man's servant, dish washer, house cleaner…kind of helpmate. But "co-protector." Both powerful, both serving and loving and needing one another. The best word picture for helpmate is this.




Helpmate is best understood as "She has an "eye" for the "enemy." The hieroglyphic on the left is a picture of a person with a weapon and is using it to strike…thus…"enemy. "
The wife of the household has this innate ability to discern things. God has given a majority of women the gift of discernment. The most important ability a wife can have to help protect her family is to be able to 'Have an eye for the enemy." She is always watching for the enemy. A mother is very watchful. She see's things that the kids do, that we as men don't see them do, and the act took place right in front of our own eyes! We husbands and fathers of the family have a tendency to be very competitive and we have a strong desire to physically protect our family. The wife can help us see people who are dangerous that we didn't notice. So understand this…the greatest enemy the wife can see, that we as a man rarely ever see, is the "enemy within." Sometimes, men, the biggest enemy to our family is ourselves. The dad…the husband…the man, we can be the worst enemy. Our pride sometimes prevents us from seeing ourselves as an enemy and a danger to ourselves and to our families. We can be our own worst enemies. Many times we feel like our wives are nagging us about things we could do different or better and it can be deeply frustrating for a man. Even the Bible says that "a nagging wife is like a dripping faucet." But…what if…we recognized that a majority of the time, our wives aren't actually nagging us, as much as she is warning us of the enemy in ourselves, that she sees, but we don't. She is trying to warn us about an up and coming danger because she is discerning that we as the husband/father/man are headed in a direction that is not healthy…and we don't see it ourselves. We are our own worst enemies. Our wives see it, try to warn us of it, and we want to divorce her. (God hates divorce!) Is this all beginning to make sense?
Do you understand this? She is helping us! She has an eye for the enemy. The problem usually is that when she "alerts" us of this enemy, she does it in a demeaning or disrespectful and damaging way. When this happens we see this as nagging and we don't listen. But the matter of fact is that she sees an enemy prowling around the "tent" and it happens to be ourselves. Love her for this God given ability, don't reject her for it. If you are the "AM" of the family and you see your husband becoming an enemy to himself and his family, then figure out a very loving and kind way of alerting him. Disrespecting him and 'nagging' him about it will only make it worse.
So…why does God hate divorce? Because He knows a man and woman who make a commitment to one-another (vows) to spend the rest of their lives together being "strong-protectors" of the tent, and all the chaos, but then have sex with other people, or reject one-another because we think we can live better apart, and thus break the vow, will end up worse off.
There is more to this divorce thing…but this is enough to "digest" for now. In a future Hydrate Devotional we will get to some other issues of divorce and marriage.
Don't divorce your spouse by having sex with another person. Remember sex is marriage. If you have sex with someone else other than your spouse you are divorcing your current spouse and marrying the person you are having sex with. Divorce and Adultery are really the same thing. It is a sin. It is adultery. It is evil.
SWEAT IT OUT:
Recognize each others differences and see them as complimentary protection services.
Talk with your spouse about the ancient Hebrew Hieroglyphics that I have placed in this devotion.
Recognize that you are better together than a part. (Share with each other the things you are thankful for in each other.)
You obviously will have some tensions that you will have to work through. Talk them through with respect and love and gentleness.
Give each other grace and love and forgiveness.
Laugh at yourself a little more. You are not perfect.
Understanding what marriage IS, is the strongest way to prevent divorce and adultery.
Having a great marriage and preventing divorce is not easy. In fact, its extremely difficult. You will have to be unselfish.
Just like Jesus.